This is an Adult Summer Camp: all-inclusive summer camp for grown ups hosted at a top rated summer camp facility in Texas. This is The Epic Rendezvous.
Our Mission: to live differently by connecting amazing people with extraordinary experiences.
We Believe we are the sum total of our experiences.
This is a party, it's an adventure, but moreover it's the friends we make along the way.
The Epic Rendezvous package includes: lodging, meals, drinks, evening soirees, all the classic camp activities and so much more.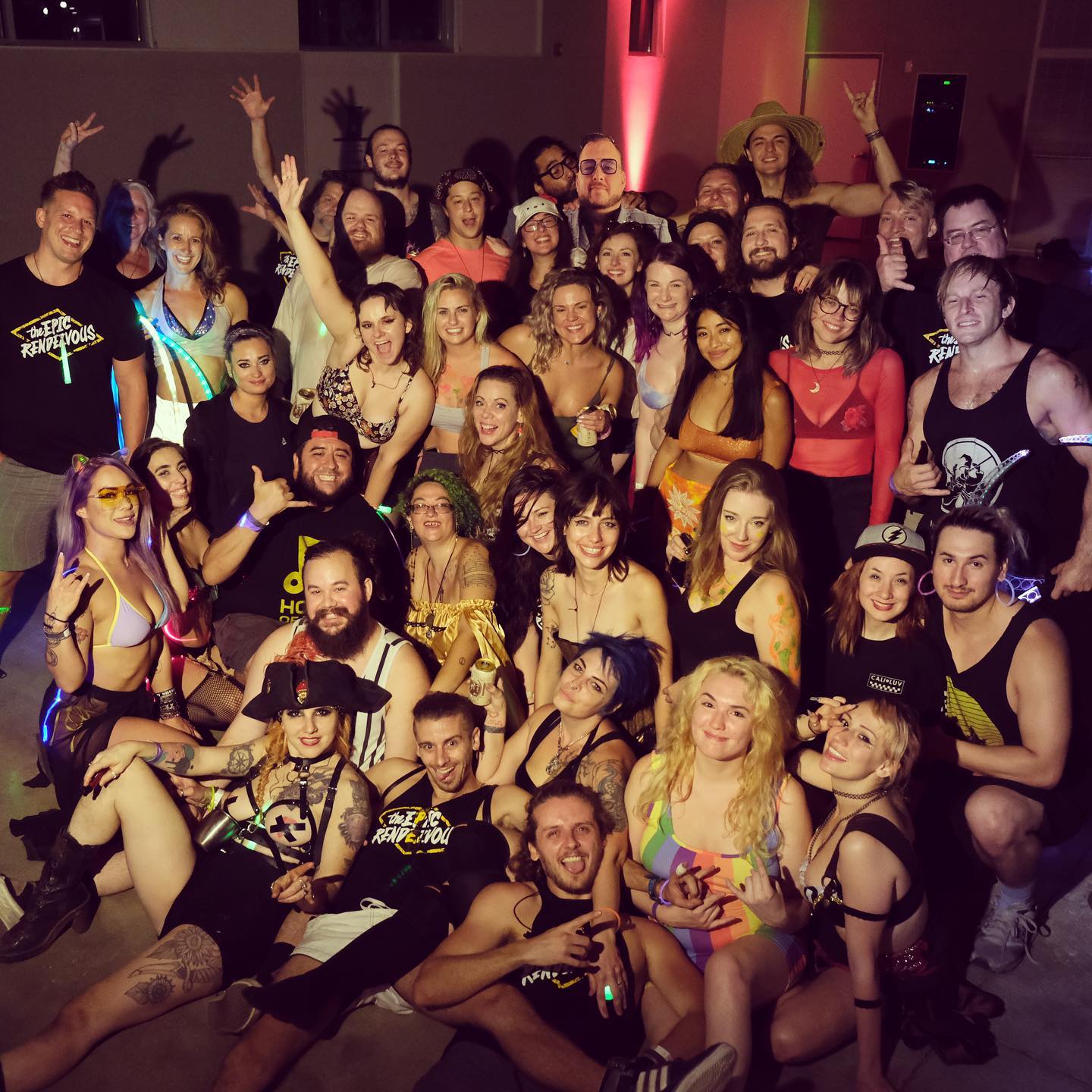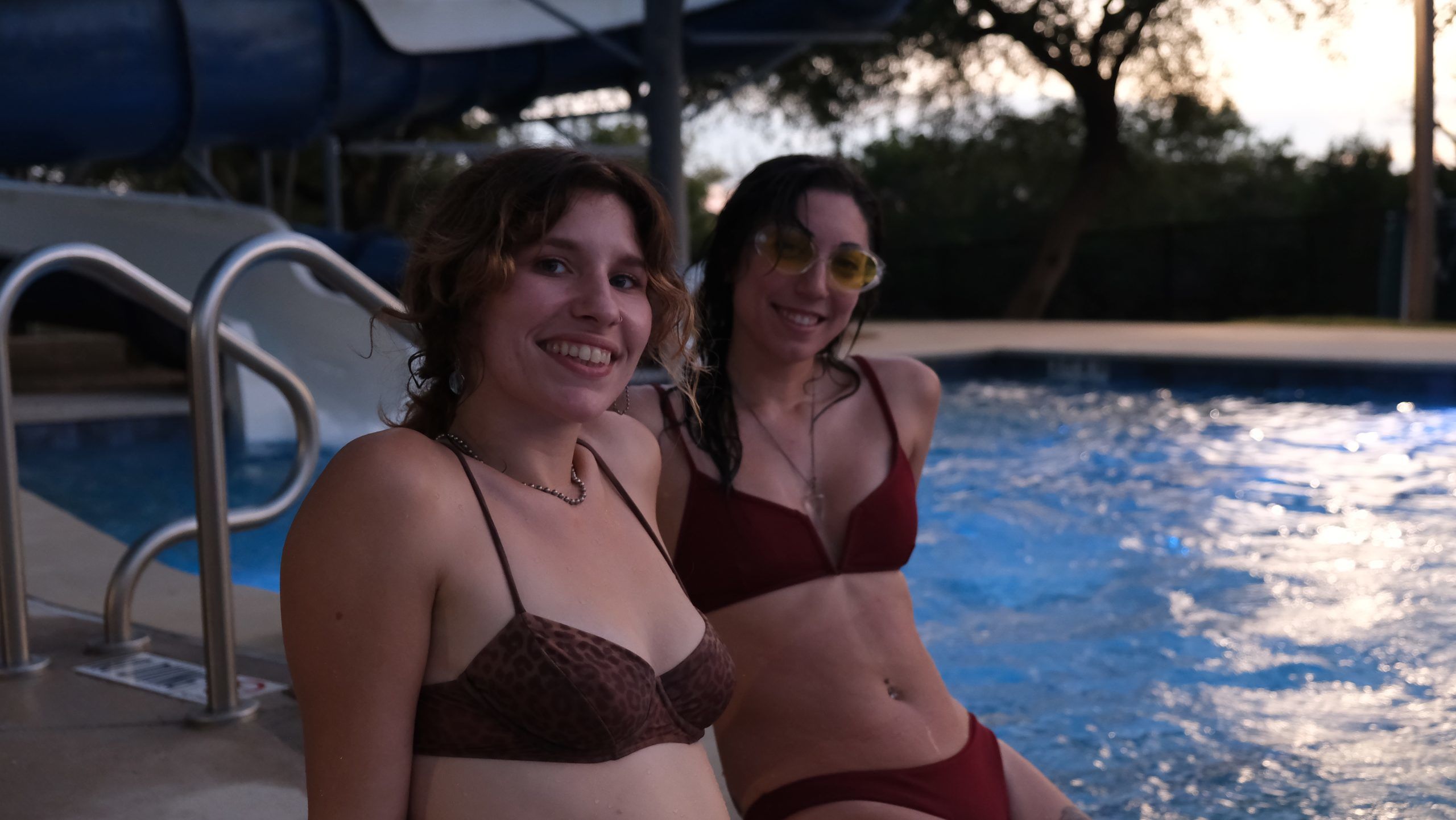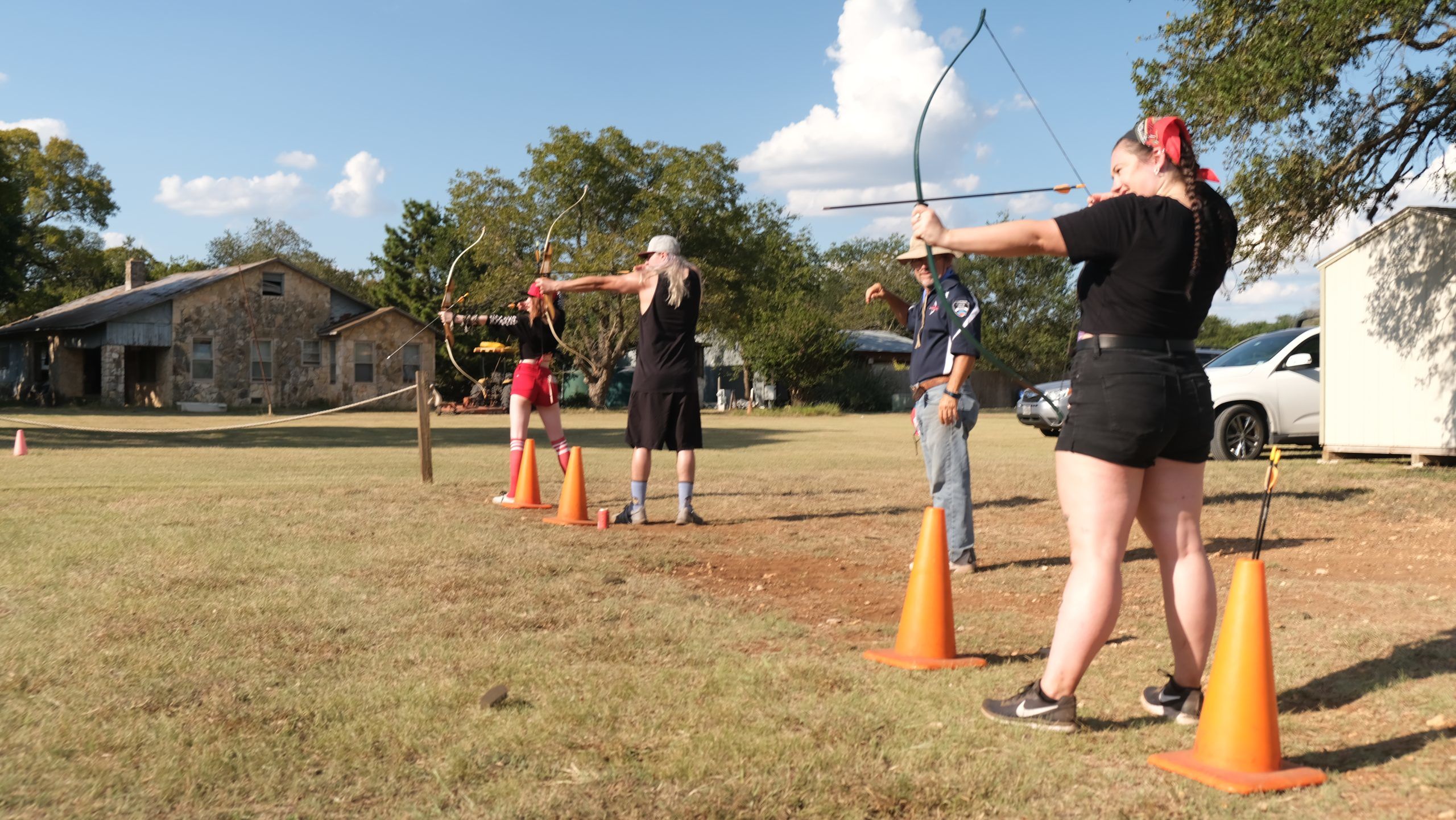 THE CAMP FOR ADULTS EXPERIENCE
The Epic Rendezvous is an Adult Summer Camp held at the best summer camp facility in Texas.
Everything is designed for you to have fun! TER gives you a wide range of classic camp events to keep you busy all day and social activities to party the night away.
All throughout the day our summer camp counselors run tons of activities at the same time. From the wacky and wild to big group activities our staff are experts at making sure you're maximizing your fun. The hardest part of your day is choosing what to do next!
When the sun starts to go down its your time to party! The weekend will kick off with nightly entertainment that may include a live band, burlesque show, fire spinning or a surprise entertainer. From there, we'll transition to themed dance parties and social activities. The stars are big and bright deep in the heart of Texas and you'll party the night away under them!
Join us April 15-17, 2022 for an Adult Summer Camp. A one-of-a-kind group of people, a catered stay in fully equipped grounds, and an immersive experience like you've never had before!
CLASSIC CAMP ACTIVITIES
Include, but are not limited to:
ropes courses
arts and crafts
Ninja Course
volleyball
zip lines
arrow tag
guided yoga session
Fire Dancer Performance
lake swimming
burlesque
canoeing
Live Music
axe throwing
maceball
s'mores + bonfire
Pool Jousting

and relaxing in the sunset with a cold drink in hand!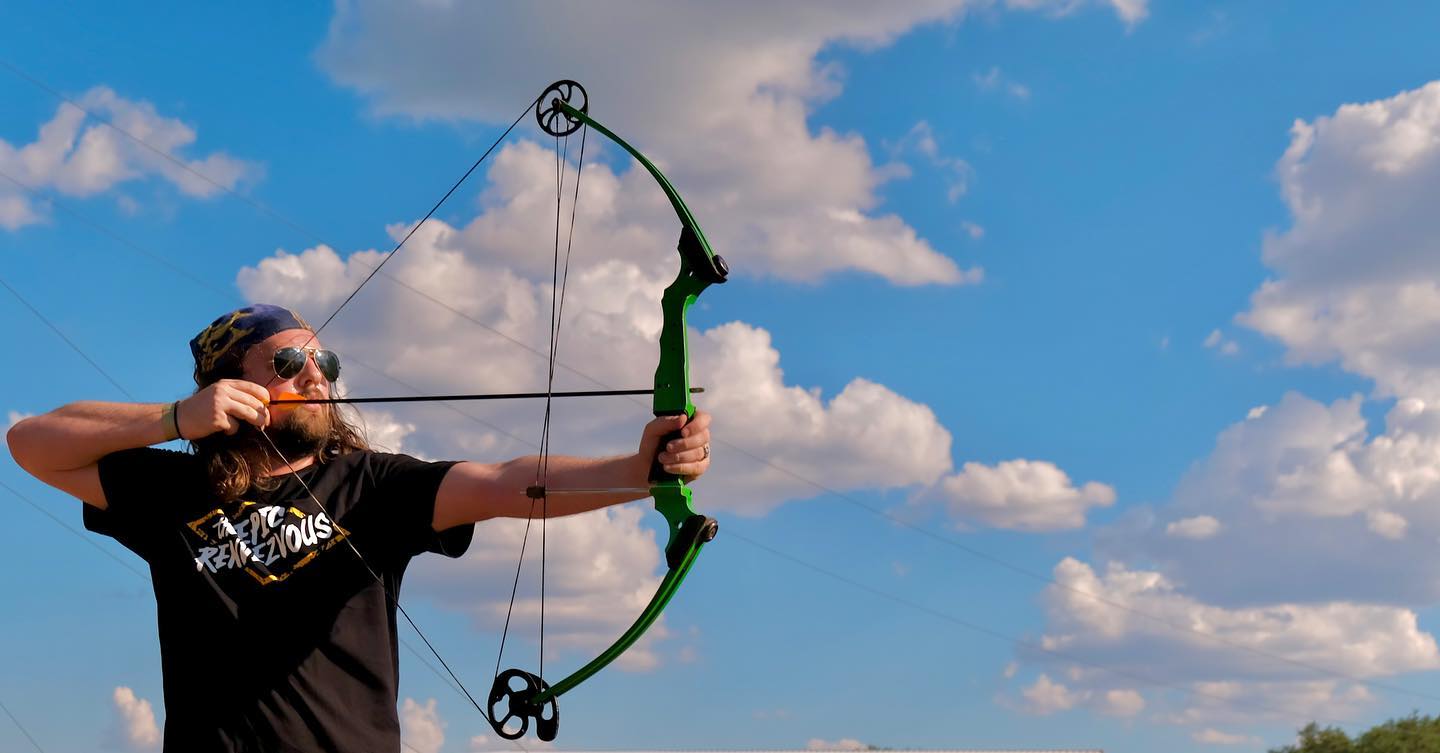 CHECK OUT WHAT OUR CAMPERS HAVE TO SAY
"I made a ton of new friends and it was amazing to share a night of food, drinks, and fun with them. 10/10 would recommend!"
-Emily J. 2021 Camper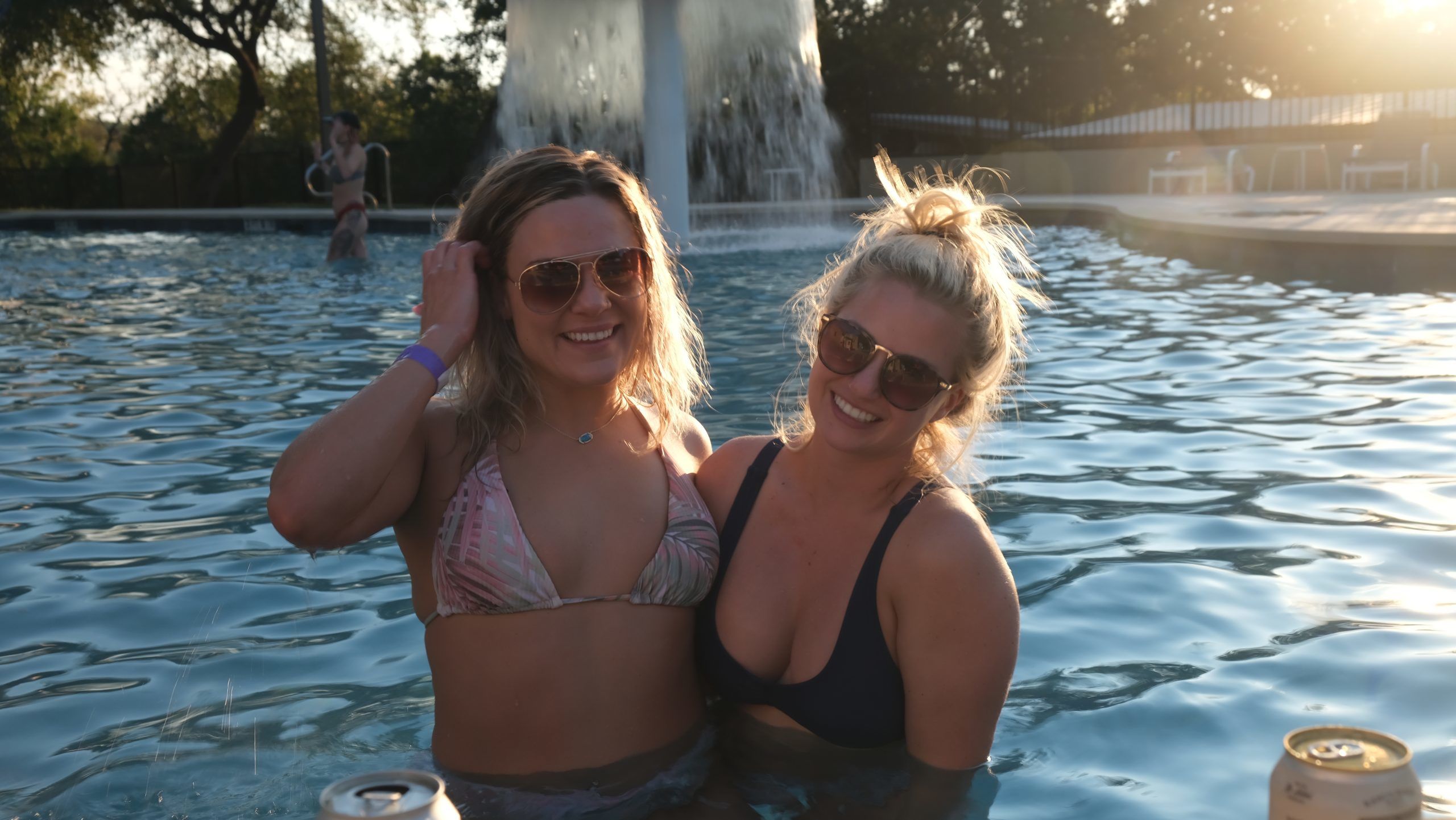 "I needed this day to socialize, meet new friends, & get out of the house SO MUCH!"
-Sierra K. 2021 Camper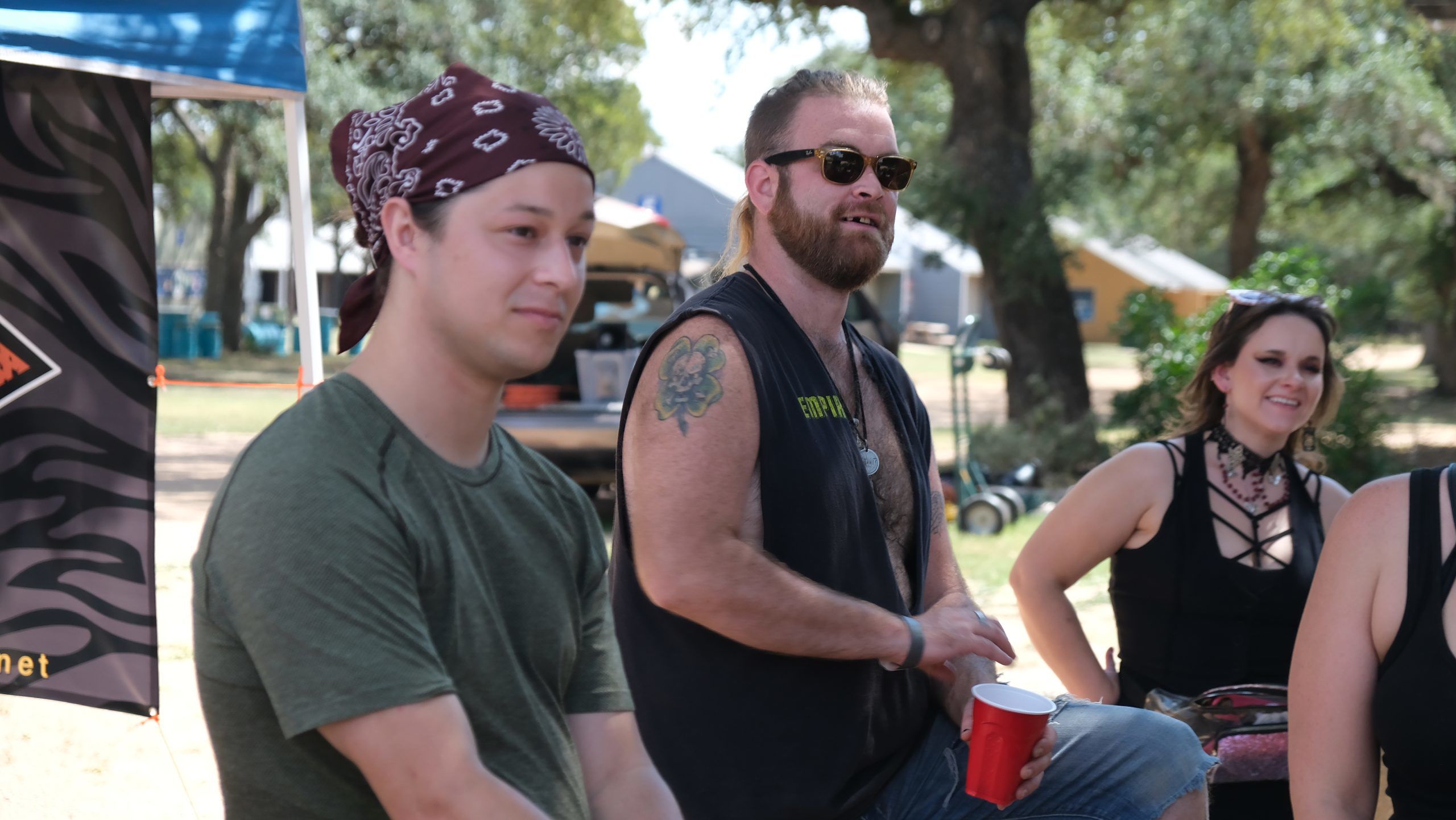 "If you are looking for an amazing weekend getaway… look no further."
-Matthew G. 2021 Camper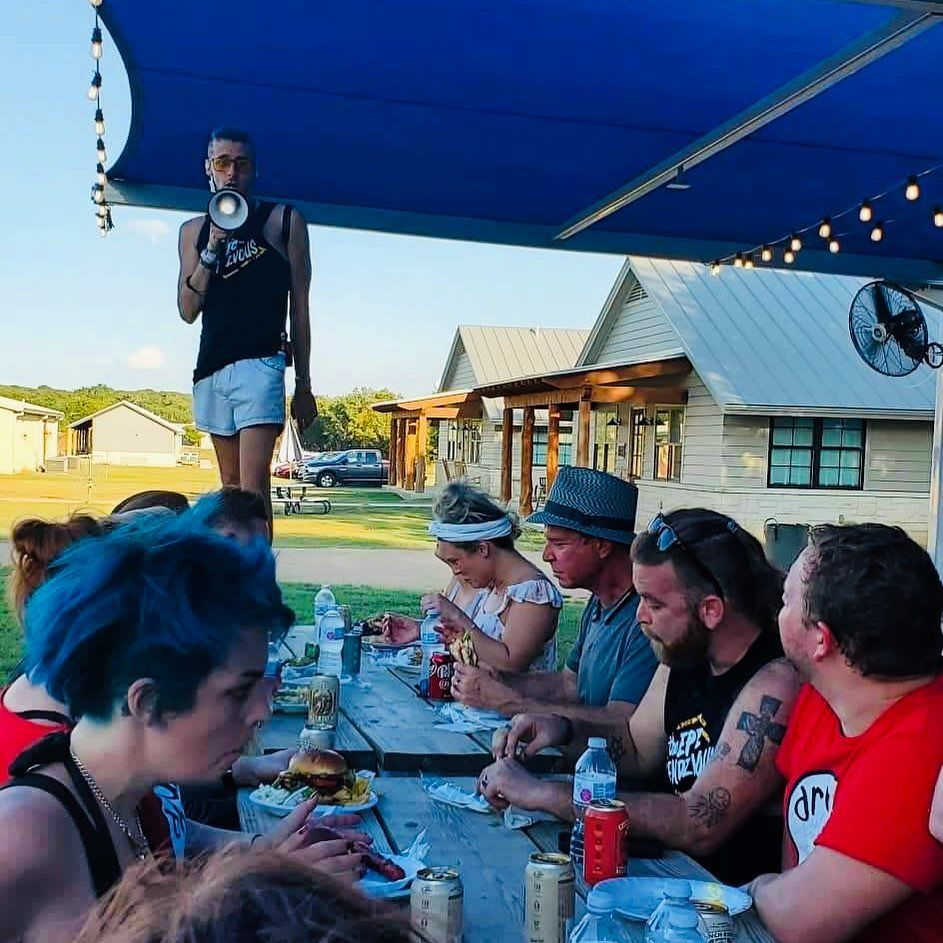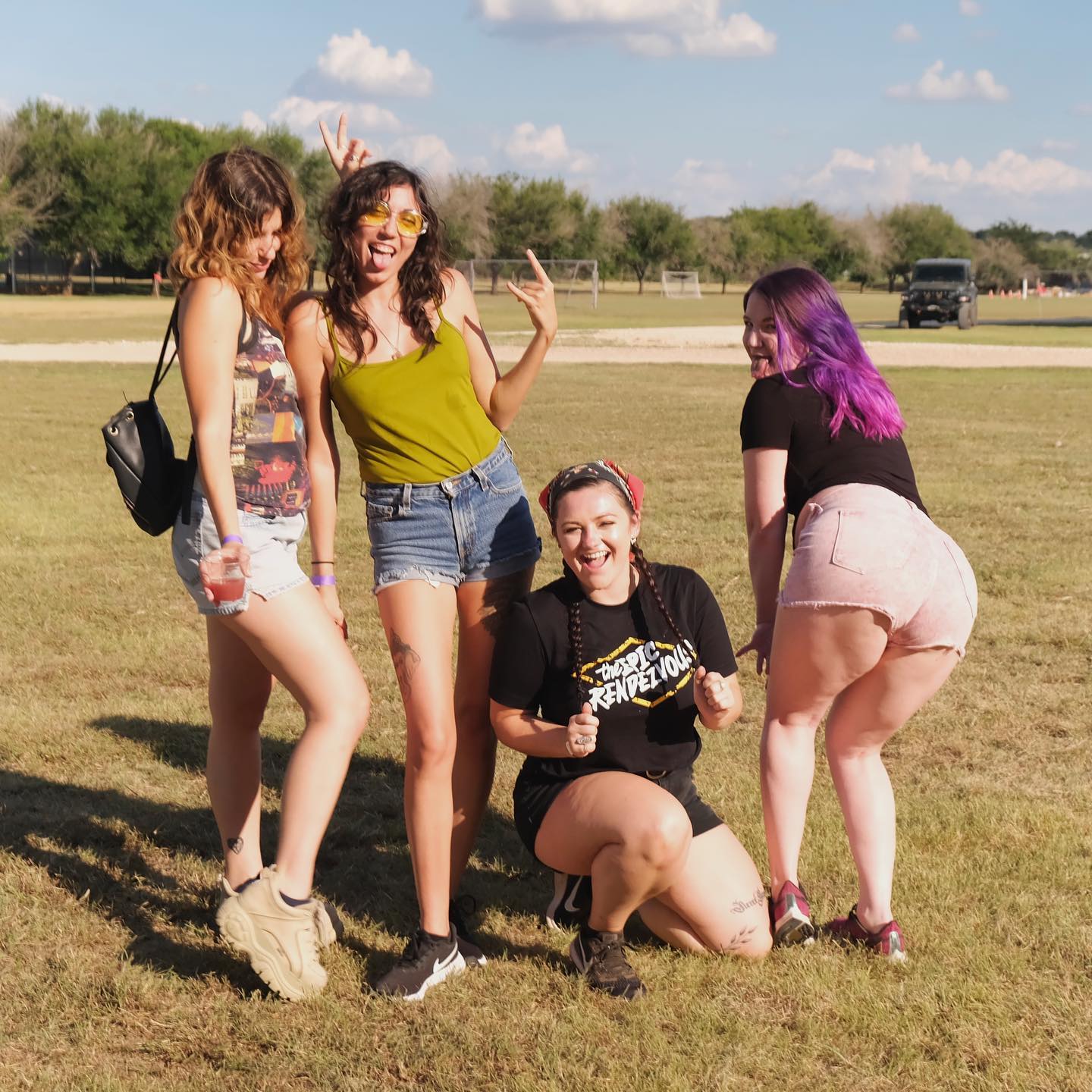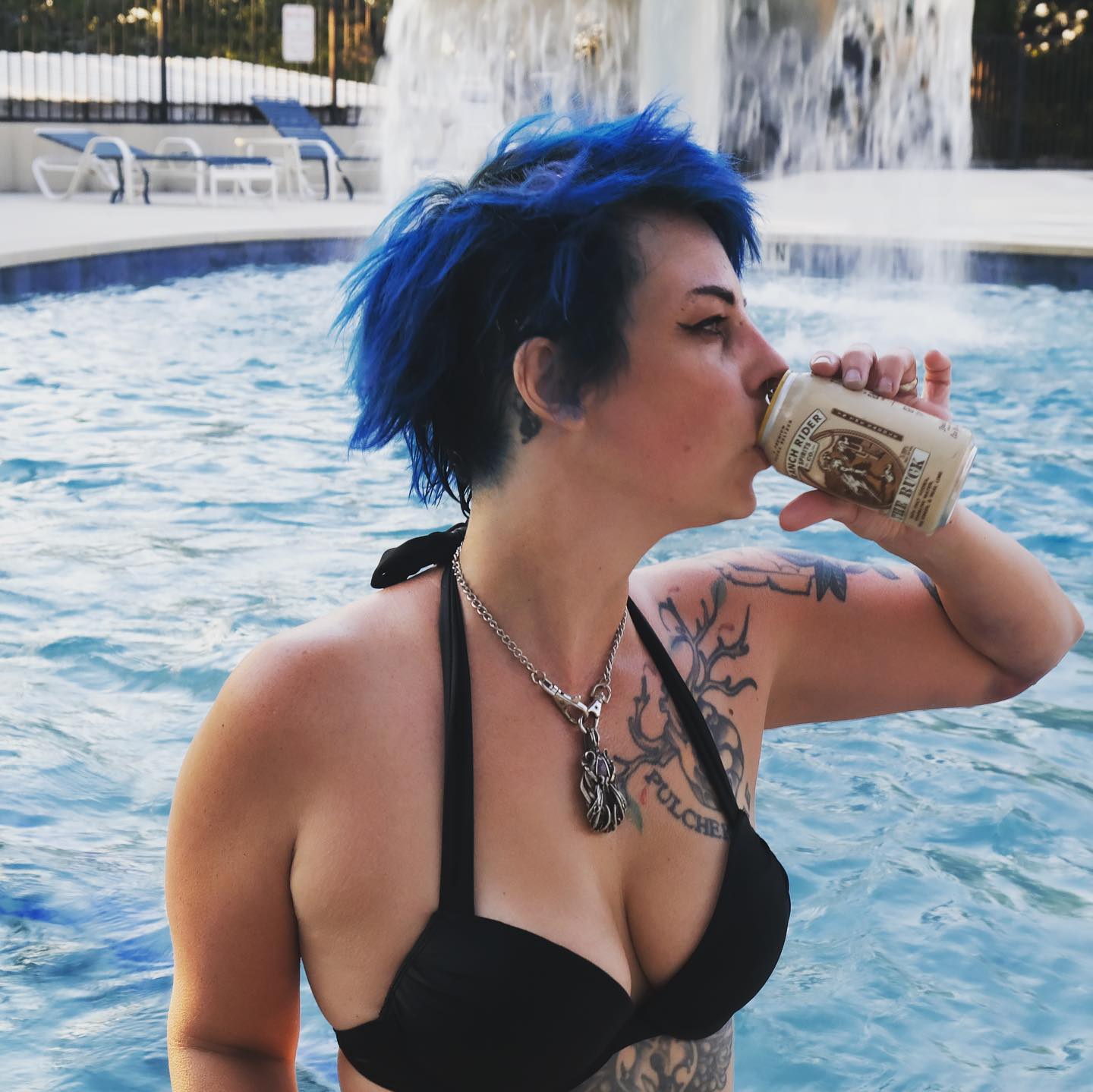 ADULT SUMMER CAMP TICKETS
All-Inclusive Weekend Packages with Payment Plans!
All campers must abide by all rules and guidelines. As such, one of our primary guidelines at The Epic Rendezvous is the inclusive nature of our experience. All participants have the choice whether or not they want to take part in an activity. Harassment and Peer-pressuring is not allowed. We support everyone in all choices and all campers can enjoy their weekend as they see fit. We are a family!
Most importantly; we bring you a one-of-a-kind experience that will change your life. We'll take care of logistics, including lodging and food. You just show up!
Please note: you must be 21+ to attend.
WARNING!
These are Early Bird Prices, so snag your ticket while it's hot!
Package pricing subject to increase as the Event is Expanded.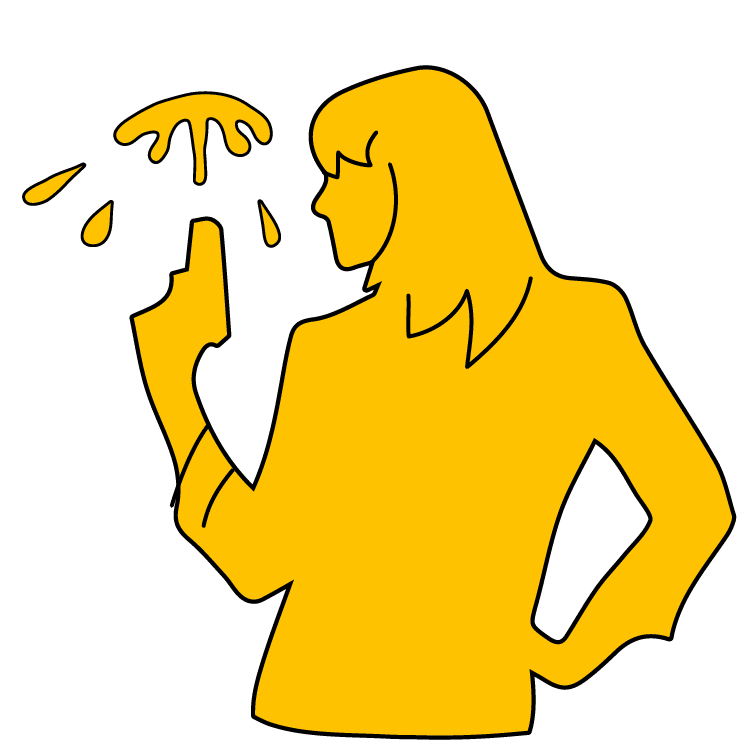 SPRING CAMP 2022
All-Inclusive Weekend Packages
Single Ticket, Couples and Group Packages Available
• All-Inclusive Weekend
• Bunk Lodging
• All Meals
• All Drinks (even alcohol)
• All Activities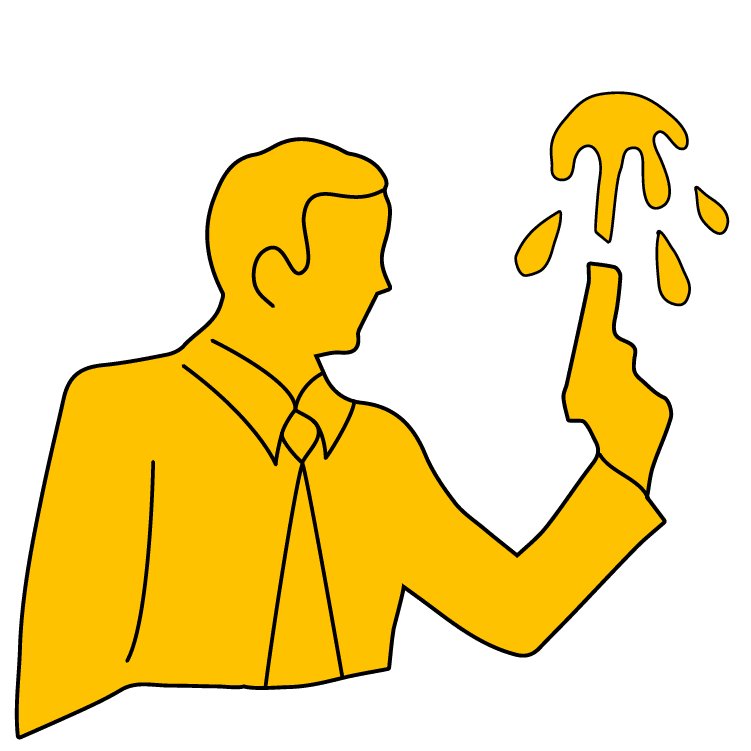 JOIN OUR EMAIL LIST FOR UPDATES + OFFERS!
FREQUENTLY ASKED QUESTIONS
How long is the event?
Arriving on a Friday afternoon the fun doesn't stop, day and night, till you leave Sunday afternoon! It's a full weekend getaway!
How does lodging work?
Sleeping arrangements are provided with your ticket, and include a classic bunk style bed. All cabins contain restroom facilities.
What if the event is cancelled?
In the unfortunate event that the event is cancelled, due to COVID or any other reason, we will reschedule the event for the earliest possible date available to which your ticket will be valid! We also offer a ticket insurance partner through Fanshield!
Can I pay for my ticket in installments?
Absolutely! Follow one of the links to our ticketing page and you'll find installment options.
Is food provided?
Not only will you be provided with 5 catered meals, but all dietary restrictions can be accommodated! There will also be complimentary snacks provided throughout the day!
What do I need to bring?
An overnight suitcase for 3 days, a solid pair of shoes, and a sense of adventure! Literally, from the minute you arrive at the airport to the minute you return we make it our goal to have everything provided for! All you need is to show up!
The Epic Rendezvous is located in the beautiful hill-country in Marble Falls, Texas. Camp Champions Retreat Center will have natural water access, outdoor activity facilities (like a high ropes course!), gorgeous hiking trails, and a fun filled pool!
Even while the grounds are less than an hour from Austin's international airport, the classic bunk cabins and surrounding woods help escape the modern world.
There is a shuttle service to and from the Austin airport, which is available as an upgrade when purchasing a ticket. Parking is available on site for any who wish to procure their own means of transportation.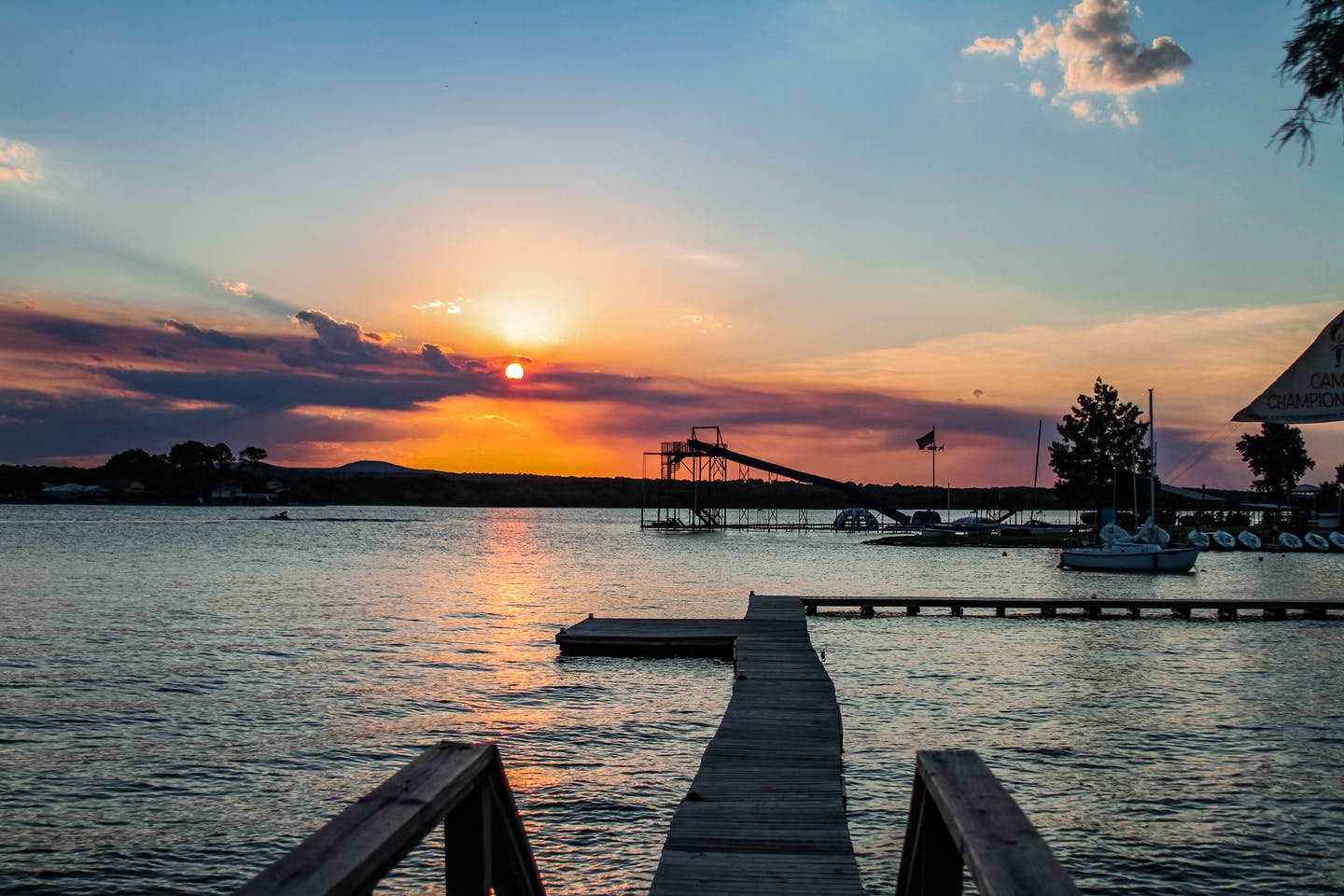 We are dedicated to providing a safe and healthy environment for everyone involved! We look forward to providing an experience that meets all up to date CDC and local guidelines for group events, while still offering a chance to escape it all!